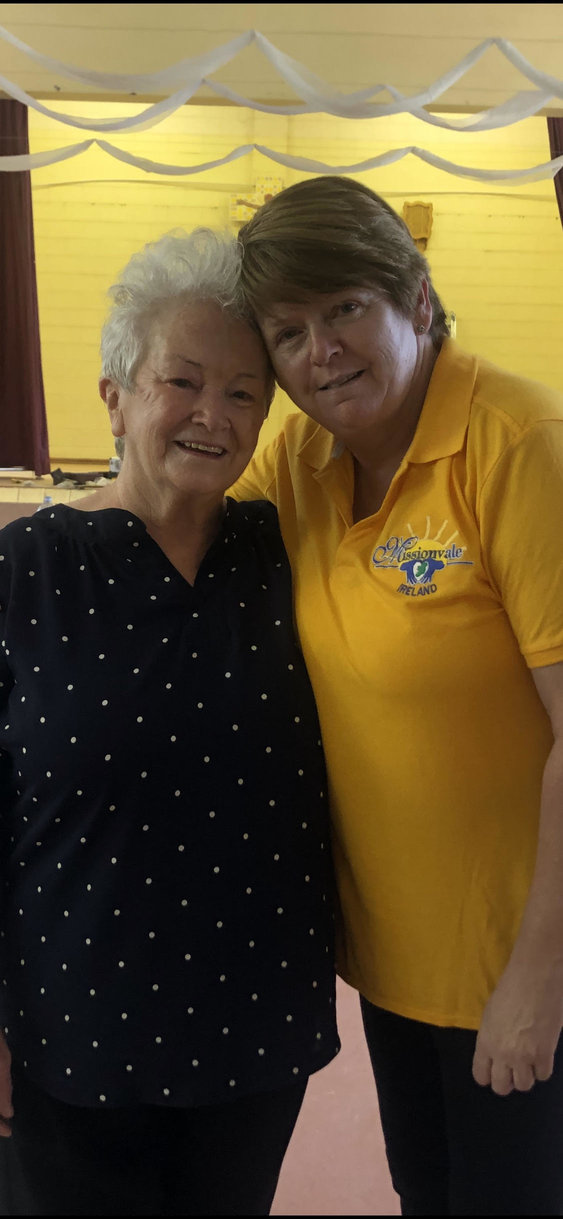 My lifelong promise to do some voluntary work helping people in need, became a reality in February 2020. I had absolutely no idea what to expect heading into Missionvale on that Monday morning. Coming off the bus at the tree where it all began, looking around at the appalling conditions that people were living in, the rubbish, the smell! It broke my heart to see the reality of Missionvale.
Then meeting Sr Ethel and all the hardworking team that run the Missionvale Centre, gave me such hope and positivity. Sr Ethel is a living saint comparable to Mother Teresa. You cannot help but be drawn to her and be in awe of all the great work she has done in Missionvale for the past 32 years. To get to help out in all the areas in the centre was so rewarding. The children in the schools are so special, they are happy children who love hugs! Going into peoples houses in the Township was so humbling. One lady I met was 102 years old, and was so excited when I showed her a photo of herself on my phone! I saw no clocks or no watches, people there are not in a hurry to go anywhere, life for them seems the same every day with very little purpose, if any. Queuing up for the piece of bread, the soup powder or the weekly food parcel was their main focus. The children I saw out in the Township really got to me. I couldn't help but wonder where they will be in 10 years time, these are the children that don't go to school, that don't get a chance to get away from the poverty that is Missionvale.
It was an experience I will treasure and never forget.
Thank you to Joanne and Fr Donagh for making my promise become reality. I cannot wait to go back again.
Marion Brody.