A Physiotherapist's Personal Experience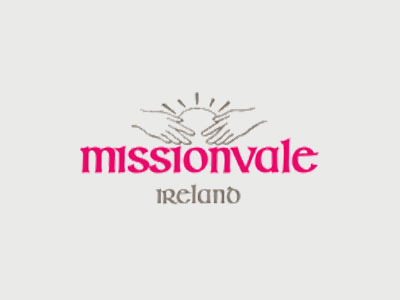 Bernadette Moroney is a Chartered Physiotherapist working in Cahercalla rd in Ennis.  This is Bernadette's first visit to Missionvale, prompted by two previous visits by her husband Brian McAleer to Missionvale.
In addition to providing physiotherapy services to the locals of Missionvale (and  Irish volunteers!), Bernadette has also provided some manual handling training to the caregivers that provide services the locals in their homes.
Having spent the first three days of her time in Missionvale in the Centre that Sr. Normoyle has developed, Bernadette was taken on a walking tour of the township of Missionvale this morning.
Bernadette's report:
Missionvale is situated on the edge of Port Elizebeth in an area that has totally inadequate soil drainage.  As we are currently experiencing our 3rd consecutive day of rain in Missionvale we spent two hours walking the muddy and flooded tracks through the township where locals live in shacks that are constructed of old galvanise, chipboard, a few pieces of wood and cardboard.
When we entered the first shack, we kept the hoods of our rain jackets up, as the rain dripped heavily through the holes in the galvanised roofs, wetting and further destroying the entire contents of the locals homes.  We were welcomed into a home by a twelve year old girl who was looking after her 38 year old mother and her one year old sister.  The mother was HIV positive and had recently become blind and bedbound as a result of contracting meningitis due to deficiencies in her immune system.  As there was no food left in the shack, the 12 year old girl was getting ready to strap the baby to her back and walk through the mud to Sr. Ethel's centre in order to get food for the family.  This 12 year old girl was missing school on a regular basis in order to provide essential care for her mother and sister.  The lack of education that then ensues makes it impossible to break out of the cycle of poverty.
"While the cost of education may be great, the cost of ignorance is far greater".
The difficult part for any parent, was looking at this beatiful one year old "bonnie" baby (thanks to the care provided by Sr. Normoyle's Centre), and try to imagine what the future holds for this child given the current situation in Missionvale township of HIV, AIDS, abuse, hunger, lack of education, unemployment and appauling living conditions.
Sr. Normoyle has accomplished so much here but her work needs to go on in order to provide a future for this bonnie baby….. and so many many more like her.
If you feel that you have anything to offer to Missionvale, please see our "How to Help" page.