Volunteering Project in February 2018.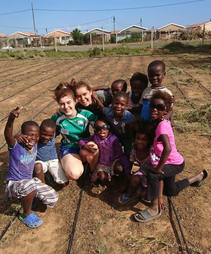 Our next volunteering project is in February 2018.
We will be departing on Friday 9th February and return to Ireland on Tuesday 20th. This year there will be no construction work as such but there are plenty of other roles for volunteers which include assisting in each of the various working units within the Care Centre Campus – ie Nutrition Centre, Clinic, Clothing Warehouse, Crafters Unit, Gardens, Primary School, Community Care Givers, etc.
This year there are three students from Kildysart Secondary school and two students from Scarriff Community College travelling. 
Lots of fundraising happening from Doonbeg Christmas Markets, Christmas Raffles, Swimrise in Mountshannon Harbour to Glor na Nollaig Christmas Concert in Whitegate Church
Anyone interested in coming to Missionvale please contact Joanne Allen at missionvaletrip2018@gmail.com