From Killaloe to Missionvale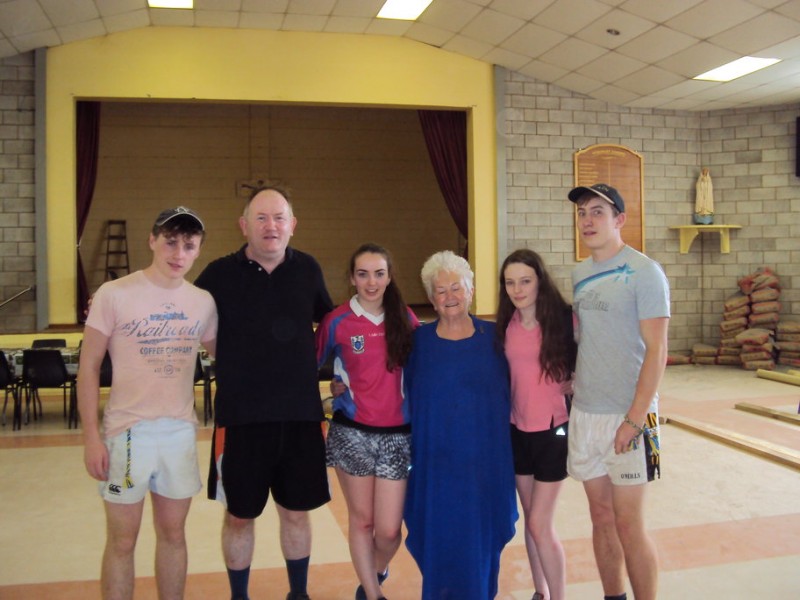 CONSOLIDATING COMMUNITY FROM KILLALOE TO MISSIONVALE
Inspired by the work and vision of Sr.Ethel Normoyle in the Township of Missionvale in Port Elizabeth South Africa, four students from St. Anne's Community College Killaloe recently spent ten days there working and getting to know the people.
In order to get there, the students, their teachers, schoolmates and families embarked on a large fundraising drive. A significant aspect of the fundraising was the manner in which the local communities from which the students come dug deep to support them and the work of Sr.Ethel. From North Tipperary to East Clare and further afield local parishes, businesses and community groups were instrumental in enabling the students to raise €11,000.
Hugh Denning (Ogonnelloe), Marc Loughran (Ballina), Brid McMahon (Ogonnelloe), and Holly O' Connell Jones (Clonlara) travelled to South Africa accompanied by their teacher Brendan O' Brien and school chaplain Veronica Sheahan Molloy. This brings to 10 the number of students from St. Anne's Community College who have travelled to Missionvale on a biannual basis since 2013. Consequently, there is now a familiarity and solidarity with the work of Sr.Ethel and Missionvale Ireland in the region and this is evident not only in the financial donations the students received but also in the many donations of supplies like clothing, stationery and other items that were brought to Missionvale to support the people there.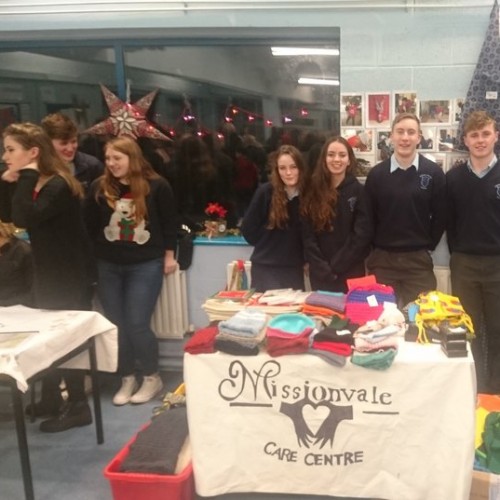 From 7 a.m. to 5 p.m. each day from January 23rd to January 27th inclusive the students and their teachers assisted in the erection of a perimeter fence, the planting of 7,500 beetroot plants, the erection of water conservation tanks, food distribution and community visitations amongst other activities. It was a humbling experience to witness up to 1,000 people a day queueing for food and to witness the impact of HIV/AIDS, TB, High Blood Pressure, Malnutrition, Diabetes and extreme poverty on the daily lives of the people living in the Township. Indeed, the absence of basic facilities in their small homes such as running water and flushing toilets with intermittent electricity supplies and poor sanitary conditions brought home to the students the resilience of the people and the commitment of Sr. Ethel and her co-workers in keeping people alive in Missionvale.