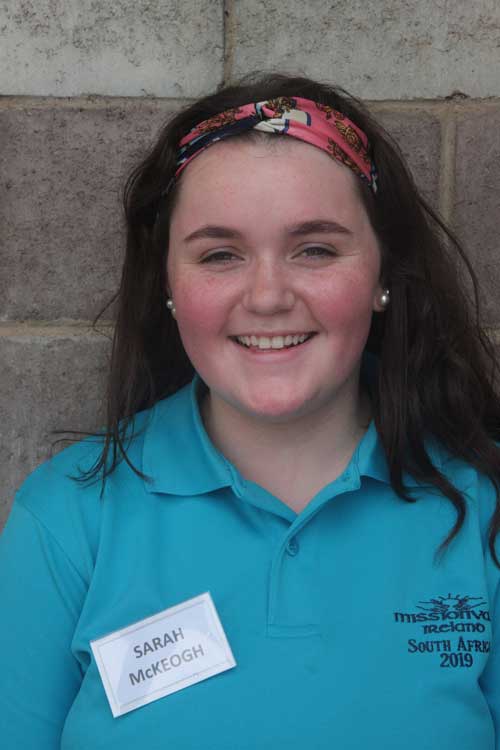 This time last year I was given the opportunity to apply for a once in a life time trip to volunteer in the Missionvale care centre in South Africa. I didn't have to think twice before putting my name forward and when I found out I would be travelling out in February of 2019 I was over the moon. Time went by fast and before I knew it I was standing in Shannon airport amongst the Missionvale team of 2019. Heading over I was very anxious as to how much poverty we were going to witness and how I was going to react to this. Along with that I was curious to see how the people of Missionvale survive and what is there day to day routine. Besides all the questions that were yet to be answered I couldn't wait to get stuck in and meet all the people, hear about their lives and hopefully help them out during my time being there. We had a day to ourselves before starting our work out in Missionvale. I thought this was a nice start to the week as we got to know everyone better and hear how everyone was feeling about the week ahead.
We all woke up bright and early and everyone was raring to get going. As we were on our bus journey out to the care centre it really struck me how within ten minutes from this luxury city was a township of such great poverty. We were welcomed by the workers of the care centre as they sang joyful songs and waved little Irish flags. We hadn't even been there five minutes and I could see how grateful the people were for us coming to volunteer in Missionvale. Sister Ethel was there to greet us all once again and Lynda who works very closely with Sister Ethel in running the care centre. We got a tour of the centre and we were taken down to where Sister Ethel began her journey at the sacred tree. After the tour had come to an end, we found out the groups we would be working in for the week, I didn't mind who I was working with as I got on with everyone very well. We found out our schedule for the week and got down to the work. Everyday we were stationed to two sections within the centre. Each unit had designated jobs to do for sometimes we would be doing the simplest things like sorting out tea bags and for me I felt like I wasn't really helping that much, but I soon came to realise that the smallest thing I did within the meant so much to the workers and the people of the centre. All the workers were so welcoming, and I really enjoyed working with them, they made the working environment so much fun as they are always smiling, singing and dancing.
While we were working, we were also faced with the reality of the poverty from distributing food to the people to listening to stories from the workers and of course we got to take a trip out to the township one of the days. Every corner you turned within the centre there would always be a child waiting for you to play with. I could not get over how much they adored us. The children always had a smile on their faces, and it was such a pleasure to be able to spend time with them. After hearing Sister Ethel's story I am more open to taking risks in my life. If Sister Ethal had not taken numerous risks the Missionvale care centre would not be in existence. After witnessing the poverty, people of Missionvale are going through and seeing how they can still find positivity within their lives I am going to keep in touch with Sister Ethal and try my best to help them out from here in Ireland. The thing I'll keep with me was something one of the workers said to me on our last day and that was truth will always set you free". Overall it was by far the best thing I have done so far in my live. Being able to bring a smile to the peoples faces was the highlight of the trip for me. If I had to sum up my trip in one word it would have to be inspiring. This is my Missionvale experience.