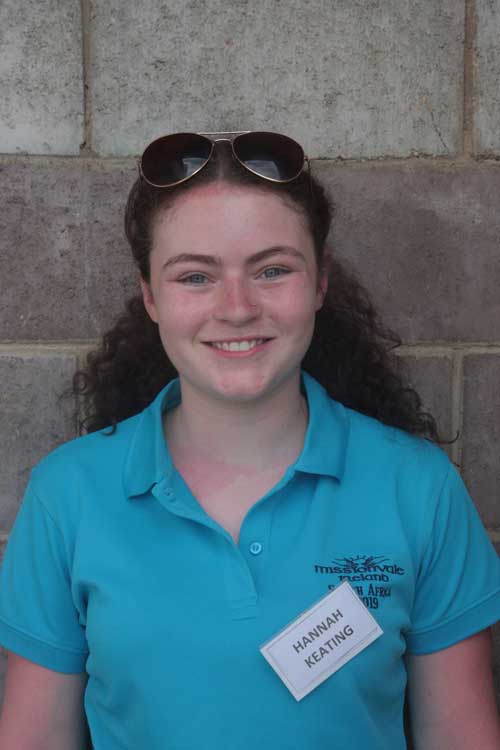 I went to Missionvale Port Elizabeth in 2019 for my first time. This experience for me was so eye opening and really brought things to life for me about the true poverty they are going through over there. It is just so amazing to see how happy everyone is with what little they have. They are all so joyful and happy and are AMAZING singers!! We were so lucky to see them do devotions in the morning time and really brightened up your morning with there singing and getting a hug off of all the staff. We then headed off to our work space which I was always so excited to do. To meet new workers and hear their stories and experiences in life.
Normally in Ireland I would not get this excited about going to work but over in Missionvale care centre it was so different. I would love going to work we would always get the work done but you couldn't go through the day without having a sing song, dance or just a laugh. We then all caught up at lunch told each other how they have found the day so far and then we would have a bite to eat and headed off again to a different work space. Then when we were all done and dusted for the day we couldn't leave the centre without playing games and hanging out with the children. This was always my favourite part of the day seeing there faces light up when they see you. They would just smother you in hugs. We did this for 4 days which was amazing but then came the hardest day of them all, day number 5 our last day.
We had a memorial mass in the memorial garden and I don't think there was a dry eye out of all of us. It was a very emotional mass but it was a lovely way to start the morning of our last day. We then had the hardest part of the day which was saying goodbye. It was so sad to see all the kids be so upset to see us go. And the hardest part was to say goodbye to sister Ethel. Sister Ethel is such an inspiration to me because without her there would be no Missionvale Care Centre. She was so easy to talk to and loved hearing our stories from back at home. This experience was one of the best things I've ever done in my life so far and it's just crazy to me that I can say that at the age of 16!