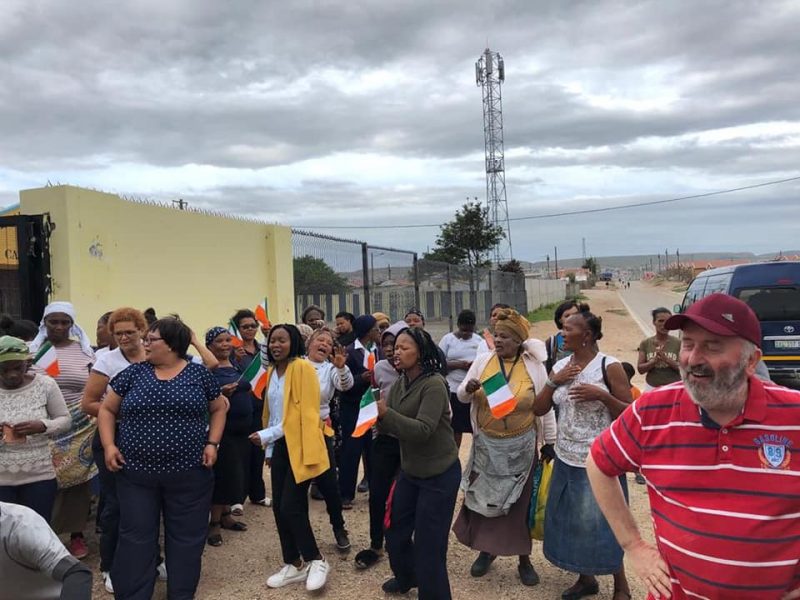 The time we spent in missionvale was definitely a life changing experience for me. I enjoyed every minute of it, even the tough times, but it was amazing to see the smiles and positivity all around the care centre from both staff and people from the township. I especially enjoyed interacting with the kids in the youth centre and also when they would pop into the garden "to help"!! The hardest thing that I experienced in missionvale was seeing the conditions that some people have to live in. However, it was amazing to see all the work that Sr. Ethel has done since she first arrived there. This was Definitely an eye opening experience for me and I am sure that I will return again.
Nicola Keating.
I thought the week I spent in Missionvale was and always will be one of the best weeks of my life.i learnt so many things and it really showed me how lucky I am. From the home visits to the soup kitchens I enjoyed every minute of it. What amazed me the most was how happy everyone was despite all the hardship in their day to day lives.
Ruth Callinan.
I was so honoured and privileged to be chosen to represent Kilrush Community School in MissionVale. The whole experience had a huge impact on me as it made me realise how much we take for granted and how lucky we all are. From the very first day in the care centre we received a huge welcome from both the staff and members of the community of MissionVale, everyone was so kind and had huge smiles on each of their faces. By far it was the most memorable experience of my life that I will never forget and one I would highly recommend to anyone thinking of going.
Hannah O' Dea.