Ireland rugby squad visit Missionvale Care Centre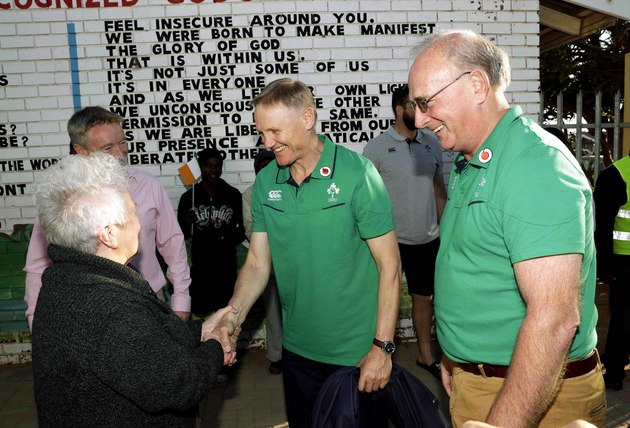 Its been a pretty crazy few weeks of rugby for Ireland's touring party in South Africa – but some of the squad and management had the chance yesterday to do something quite different.
They took a trip to Missionvale Care Centre in Port Elizabeth where they were greeted by Sr Ethel and the staff together with the care workers and school kids. The Irish players distributed food and gifts to some of the many needy people who queue at the centre every day.