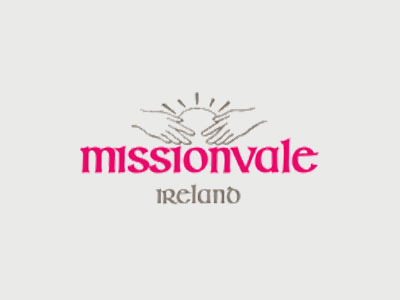 It's 50 years this weekend since Sr Ethel entered the order of THE LITTLE COMPANY OF MARY. And to mark her Golden Jubilee, Sr Ethel made a surprise visit to 11am mass in Lissycasey last Sunday, where she addressed the congregation, thanking the people of Clare and particularly the people of her beloved Lissycasey for all their support for her work over the past 50 years. Sr. Ethel's niece, Eimear  Cummins, read out a poem specially written to mark the occasion of Sr Ethel's Golden Jubilee
Thank you to the people of Lissycasey
It's 50 years ago today,
that I answered God's call & headed away,
Yes, scared, but excited for challenges new,
my parents were pillars & steadied me through.
The Order I chose gives poor people hope,
and courage to those struggling to cope
My Order is Mary Potter's LITTLE COMPANY OF MARY,
God guides us with healing, loving and caring.
So first based in Limerick, to be taught nursing skills,
To learn cures & bandages, diagnosis & pills
To prepare my mind for what might lie in store
And teach me survival on faraway shores
Then off to Pretoria, in the African heat
To engage with Apartheid & its in-human beat.
Oh the shock to my core, I thought for to flee –
I felt so alone, far from Lissycasey
But I battled it out, inspired by the people
Caring for the sick, the infirm and the feeble
Nursing and feeding & teaching them things
Till finally these people grew their own wings
So 16 years later, my mission complete
I sadly moved on, God guiding my feet
I travelled all over, on foot, bus and rail
Til I found the township they call Missionvale.
Such poverty & homelessness near stopped my heart
The NEED was enormous, where should I start?
My whole Order was needed, but there was just me,
So I started my Mission from under a tree.
Yes a lone leafy tree, was our 1st college
Giving nutrition & food & imparting knowledge
As the years flew by, it became plain to see
Our mission had quickly outgrown the tree
We needed support & we needed it fast
My Lissycasey neighbours they sent me their cash
For a SCHOOL, CHURCH & HALL the money was got
And from our fundraising we built quite a lot.
Some of you travelled to visit me there
Oh!,  the excitement!,  when ye landed from Clare
The stories from home, the songs from the Banner
The sounds of the trowels & the shovels & hammers
And then the sadness, when ye'd have to return
The loneliness hurts & the salty tears burn
So I just count the days till ye  come back again
To enrich our Missionvale Township again
The NEED in the VALE will always be there
But God's BLESSINGs bestow on the people of Clare
For when death & hunger knocked at our door
Lissycasey's proud people came to the fore
Your selfless kindness I'll never forget,
Missionvale always will be in your debt
Though I live on my own, I'm rarely  alone
As I have all your photos all over my home.
The faxes, the letters, the texts and the money
All keep my chin up when the waves they got bumpy
Not ONE day goes by that I don't miss home
And I crave for the day when my work will be done
Each one of you, are so special to me
I felt you alongside me, back under the tree
Your support to me, you'll never understand
Like an invisible army, holding my hand
And so on this Sunday, I just want to  say
Tis 50 years since I entered, TODAY,
You've all kept me going, from across the miles
With your thoughts and your prayers, your donations & smiles.
When I left for Africa, my family
Was my parents, my brothers and sisters and me,
But my Oh my, how my family has grown
My nieces and nephews have kids of their own
Each one is different and each one unique
How quickly they learn to walk & to speak.
My family ensure that I feel never alone
And I treasure the welcome whenever I'm home
What would I have done, without you all by my side?
Without your help, A Dream might have died
Today I say humbly, from my heart, through and through
Mile Buiochas, and a MASSIVE  Thank you